August 16, 2016
Passer nous voir
September 29, 2014
Spécial sur MF GC1720
Tous les models Massey Ferguson gc1720 son en rabais a seulement 20 995.00$
Le GC1720 est munie d'un moteur de 25 HP
Transmission hydrostatique de série
Capacité de levage de 1190 livres
Vien avec loader et backoe !!!!
Seulement 20 995.00$
June 19, 2013
ARRIVAGE SOUFFLEUSES PRONOVOST
June 19, 2013
Big Deal
finance 0% / 72 month or cash deal
March 30, 2012
Open House at Agritibi RH. May 4-5-6 2012
Open House at Agritibi RH. May 4-5-6 2012
Febrary 23, 2012
Coming !!!!
Tractor
Finance: 0% /12 à 72 mois
lease : 0% /24 à 60 mois
October 20, 2011
The Winter is arrived !!!
0% / 72 month Finance
0.5% / 72month LEASE
August 15, 2011
Permo Dome
July 15, 2011
Agritibi RH inc dealer Gehl and manitou
Agritibi RH officiel dealer Gehl and Manitou.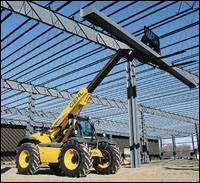 May 06, 2011
Open House !
Open House at Agritibi RH. May 6-7-8
January 02, 2011
New excavator DX700LC
New 71.5tonne DX700LC tops Doosan's crawler excavator range
Doosan's largest crawler excavator, the new DX700LC, has been designed for heavy-duty applications such as quarrying and major infrastructure construction.
It has a long carriage (LC) design and an undercarriage that expands to a maximum working width of 4m – a combination that the company says offers optimum stability and safety in all kinds of digging, lifting and loading applications.
Three arms of varying lengths are available, with the EU-approved 2m arm offering a maximum digging depth of 7m, a maximum digging height of 12m, a reach of up to 12.7m and a dump height of 8.18m. The minimum swing radius is 4m.
Digging force over the bucket is 33.3tonnes, while that over the arm is 27tonnes. Both forces can be increased by about 9% using a power boost feature.
Power for the DX700LC comes from a six-cylinder Isuzu turbo-charged diesel engine providing 345kW at a maximum governed speed of 1,800rpm. The maximum torque is 202kg.m at 1,500rpm. Features for reduced emissions and fuel consumption include a high-pressure fuel injection system with exhaust gas recirculation and an electronic control system for optimum power.
The hydraulic system of the DX700LC features a new mode control system. In addition to a standard mode, there is a power mode for heavy-duty digging and loading, economy mode for medium-duty digging, loading or dumping and a mode designed for lifting of pipes or beams.
January 02, 2011
win a tractor Massey ferguson
For you, dear customer, purchase a new tractor Massey Ferguson with us, and you have the chance to participate in our raffle whose prize is a Massey Ferguson tractor lawn worth $ 3200.
0% / 72 month !!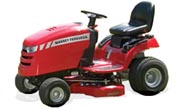 January 01, 2011
0% for 72 months
Massey Ferguson offers you the best financing possible on the market with a 0% for 72 months on buying a compact tractor Massey Ferguson. This special is available for the month of July.